Client Name: NASA Midwest, Inc.
Category: web site, cms, video, hosting

NASA Midwest, Inc. is an organization catering to racing enthusiasts in the Midwest region. NASA has a class for almost any type of vehicle and programs for a variety of skill levels.

Twin Vision Studios, Inc. developed web sites that allowed NASA Midwest, Inc. to leverage the Internet to deliver up to date information to the racing community.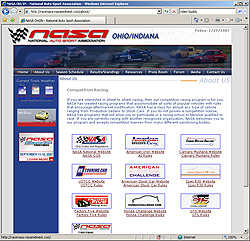 (click to view site)